Yorktown Heights Plumbers: The Best Company For Your Needs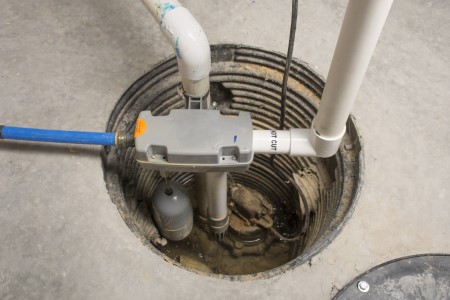 At Aqueduct Services, we have over 50 years of professional experience serving the Yorktown Heights area. Our plumbing, heating and air conditioning professionals will respond to your needs large or small. We offer a 100% satisfaction guaranteed; if you are not satisfied we will be back to make it right.
Aqueduct Services is an active member of many trade associations made up of the best Yorktown Heights plumbers and HVAC contractors in the country. Aqueduct Services has access to the best products, cutting edge techniques, technology, and training. In addition, we're able to learn the "best practices" for our industry. All of this equates to better overall service for you.
Aqueduct Services - Yorktown Heights Plumbing Company
Few people think about which Yorktown Heights plumbing company to call until something unexpected happens. When that time comes, you need a plumbing contractor in New York who will promptly and professionally diagnose and solve any problem, from pipe leaks and toilet clogs to complex sewer and drain issues. This type of service excellence is the reason people recommend us.
With Aqueduct Services, you have peace of mind knowing that you are working with a plumber in Yorktown Heights that has an established reputation and is only interested in doing the best job possible. We offer a very wide variety of services covering all your plumbing needs. We are experienced and licensed Yorktown Heights plumbers.
Yorktown Heights Heating Repairs
Your heating system is no different than your expensive car. Your gas furnace, your oil furnace, your heat pump, and commercial heating units all require regular maintenance to get the most performance and longest life from your HVAC system. At Aqueduct Services, we have Lewsiboro HVAC technicians that are trained and skilled in providing the prompt and professional service on all makes and models of heating systems, so whatever maintenance or repairs your heating system needs, we can handle it.
Our Yorktown Heights heating repair contractors attend seminars on a regular basis to maintain their certification and to keep abreast of technological advances in the industry. It is our philosophy that an educated technician using the latest diagnostic tools can quickly isolate and repairs any problem that your home might have with your furnace, heat pump, boiler, or commercial heating equipment.
Yorktown Heights Indoor Air Quality
Government research shows that people spend up to 90% of their time indoors, but research also shows that indoor air quality is 10 to 100 times more polluted than outside air. And did you know that each person breathes an average of two teaspoons of dust, dust mites, pollen, mold, viruses, bacteria, pet dander, carpet fiber and second hand smoke into their lungs each day? Doesn't sound too healthy does it? And your disposable filter in your furnace is trapping less than 10% of the pollutants.
Every home abounds with potential air quality risks. It is important to deal with these risks the intelligent way. The first step is to prevent the circulation of contaminants at their source. Your home environment is unique. Indoor air quality will depend on humidity, the age of your home, the type of heating, the choice of furnishing and insulation materials, the presence of pets or smokers, and so forth. Balanced management of your whole home environment is the constructive way to healthy living. Keep aware of the risk factors and avoid them where you can.
At Aqueduct Services, we offer indoor air quality products that will cut back the harmful bi products in your home.