Are You Searching For Tankless Water Heater in Westchester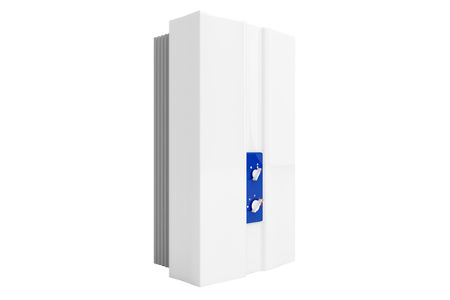 Aqueduct Services is the Westchester plumbing company to trust with your tankless water heater service needs. We'll take care of any and all your plumbing needs. We are the ones that you can trust to install your new water heater properly. Don't wait any longer, let us put your new tankless water heater in today.
Tankless water heaters go by several names such as; instantaneous, flash and on-demand. If you're seeking a popular way to heat the water in your home, then give Aqueduct Services a call today.
Benefits of Tankless Water Heaters
The water in your home will heat up instantly as these high-powered devices allow the water to flow through them instantly. Water will stay inside of your heat exchanger coil, but will not remain in the unit internally.
Unlike traditional a water heater, tankless water heaters mean no more waiting for access to hot water. In fact, the main advantage to a tankless system is they have a continuous flow of hot water and that means it's almost impossible to run out of hot water.
If you have a tankless water heater installed by Aqueduct Services you'll save money on your energy bills over time. Yes, tankless water heaters do cost more, but they cost less to operate. You'll save when you decide to go tankless.
Another advantage to owning a tankless water heater is they have a very long lifespan. Traditional water heaters normally last anywhere from 10-13 years. That's not the case with tankless water heaters as they can last up to 20 years.
Tankless units tend to need more care than other types of water heaters. This is both a good & bad thing. When you service your tankless water heater on a regular basis, it won't break down on you. Many plumbers will alert you that you should have your unit checked out once a year.
Why Choose Us?
You never have to worry when you go with Aqueduct Services. Our techs will show up, to your door, with lettered trucks.
We run a professional business and wear uniforms as well. You'll always be able to tell who our plumbers are.
Aqueduct Services will always respect your home. We won't enter unless we're wearing shoe covers.
Shoe covers are just one of the ways in which we treat your home with respect. You can contact us 24/7. We're always willing to help.
When you need a new water heater in your Westchester home, you need to call the plumbing pros who can help with your tankless water heater. We would love to be your Westchester tankless water heater experts of choice.
Recent Articles
Is a Tankless Water Heater Right for You? Learn the Pros and Cons
So, your old water heater is on the way out, and it's time for you to look into getting a new one. Why not consider a tankless unit? Tankless water heaters can offer some great benefits for any home […]
Look for the Following Signs of Air Conditioning Problems
During the warmer months, your air conditioning unit is one of the most important installations within your home. So, as soon as you detect AC issues in your Westchester home, you need to call an exp […]