New Rochelle Plumbing, Heating & Air Repair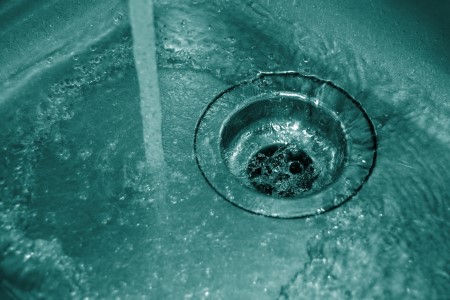 Our only goal at Aqueduct plumbing is to make sure that the most important parts of your New Rochelle home are in great shape. When it comes to the comfort your home provides you and your family, the two most essential are your plumbing and your heating and cooling systems.
So our expert plumbing, heating, and air contractors will do whatever it takes to make sure you're getting the best service possible when it comes to these systems. We've been serving New Rochelle and the surrounding areas for more than 50 years.
In that time, we've developed a reputation as the most reliable and professional plumbers and heating & air contractors in the area. We provide each of our customers with an honest and accurate estimate before we do any job.
Because each of our plumbing and HVAC contractors is licensed and professionally trained, we can guarantee your satisfaction at every job we perform. Give us a call today if you need repairs for your home and we'll be looking forward to assisting you.
New Rochelle Plumbing Services
Having a fully functional plumbing system in your home is a necessity. That's why when you hire Aqueduct Services; we make it a priority to ensure your plumbing is in the best condition possible.
The plumbing system in your home is complex and intricate and depending on how old your home is, it may be difficult to make much sense of it. But our New Rochelle plumbing contractors can be sure that it's repaired properly, so you won't see the problems cropping up again in the future.
Plumbing problems are often difficult to diagnose. It's not uncommon for less experienced plumbers to only treat the most apparent problems and leave the root cause untouched.
So the root problems continue to worsen over time, and eventually you need expensive, in-depth repairs. Our plumbing contractors will always provide thorough and accurate repairs.
New Rochelle Heating Repairs
New York winters can be brutal, and going without heat for a night or two is not always an option. Being without heat is more than an inconvenience.
Often, it's a matter of safety for you and your family. When you have a problem with the heating in your home, our heating repair specialists will respond as possible to your request for service.
We understand how important your heating is, and we're able to fix any type of heating unit, including boilers, furnaces, and heat pumps. So give us a call when you're in need of experts plumbing and HVAC repairs for your New Rochelle home.
New Rochelle Air Conditioning Repair
Your air conditioning is just as important in the hottest parts of summer as your heating is during the winter. So we'll take care of any A/C repairs you need with the same urgency. We can also perform tune-ups and inspections on your AC before the heat moves in to make sure it's as efficient and healthy as possible.