5 Reasons To Choose Hydrojetting For Your Sewers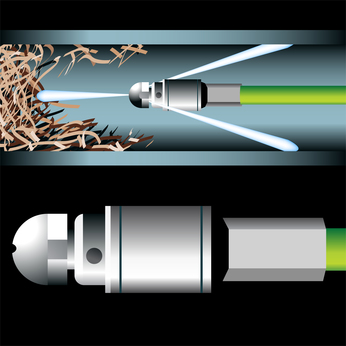 Your drain and sewer pipes in Westchester are prone to becoming clogged over time, whether it's with tree roots, hard water buildup, or random debris. A clogged sewer system means backed-up toilets, leaking septic tanks, and unpleasant smells, all things you don't want occurring on your property! So how do you clear out a clogged sewer without digging up your yard and exposing your entire neighborhood to your septic tank? The answer is simple: hydrojetting. This method of sewer and drain pipe cleaning allows us to clear your pipes with the power of water instead of digging up the pipes and cleaning them manually. Our plumbing company is proud to offer this service to homeowners in Westchester.
If you're on the fence about getting hydrojetting services for your sewer pipes, keep reading this blog from Aqueduct Services on five reasons to choose hydrojetting for your sewers:
1. More Eco-Friendly
Other methods of sewer cleaning involve harsh chemicals and exposing the environment to waste. While hydrojetting requires plenty of water, it's much less harmful to the environment than traditional methods. Since this process doesn't use chemicals, it's much safer to perform in areas that are close to rivers and lakes.
2. Non-Invasive
Most sewer work requires a trench to be dug so the workers have access to the pipes. This is not only time-consuming but messy and expensive! Hydrojetting involves the use of a long hose that can reach deep into your pipes and clear any blockage with a high-pressure stream of water with absolutely no digging needed.
3. Highly Effective
Conventional sewer cleaning methods will successfully clear a blockage but oftentimes leave behind residue from cleaners. This leftover debris can eventually build up and create a new clog over time, putting you right back where you started. Hydrojetting clears out a clog completely with no residue left behind, helping prevent future clogs and promoting a clear pipeline.
4. Faster & Cleaner
No matter what method you're using, plumbing work just isn't a clean job. Even with cleaner methods like hydrojetting, there's always a chance that your home could come into contact with sewage waste. However, it's still important to minimize the mess! Hydrojetting is the quickest way to clean your sewer pipes, so we can get the job done as fast as we can.
5. Versatile
Hydrojetting isn't just for use in residential spaces. It can be used for a variety of cleaning jobs, from cleaning the pipes beneath your home to removing a clog from a factory's sewer pipes! The powerful force of pressurized water is a match for sewer clogs of any kind, big or small.