Emergency Drain Services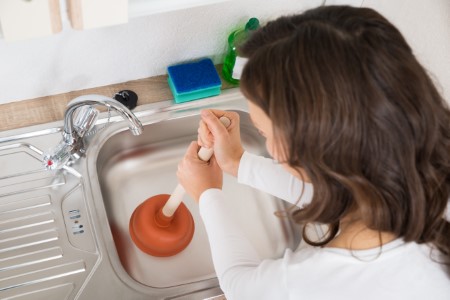 Aqueduct Services is the local leader in Westchester emergency drain services, so give us a call when you need any type of work, including emergency repairs. There is no reason to settle for anything less than the best when it comes to the work that goes into your plumbing, even if it's after hours emergency work.
Having the need for emergency drain services can be a big deal. It can lead to long term issues including something as severe as flooding. It also means you can't depend on just any plumbing company to take care of the job. We're the reputable name to trust in; we deliver topnotch results no matter the job or the conditions.
Kitchen, Bathroom & More - Emergency Drain Cleaning
When you're in need of emergency drain services, time is of the essence. However, that doesn't mean you should have to settle for inferior workmanship just because you're in a pinch.
The type of emergency you're having with your plumbing is what will determine how it needs to be handled, but here are a few pointers:
Don't hesitate. The sooner you get your plumbing system taken care of, the better. On the other hand, the longer you wait, the worse the problem can become. When in doubt, go ahead and call in your trusted plumbing expert to take a look at the potential problem.
If applicable, shut off the water supply. It's better to be safe than sorry and cutting off the water supply could help prevent flooding or at least minimize the resulting damage.
While waiting for your plumber to arrive, don't make the mistake of using any harsh chemical cleaning agents. Let the pros decide how to address the problem instead of causing harm or possibly making things worse with chemical cleaning agents.
We offer a variety of drain services, including emergency drain services, so make the right choice for premium results. Contact us for all of your Westchester emergency drain services.