Sewer & Drain Repair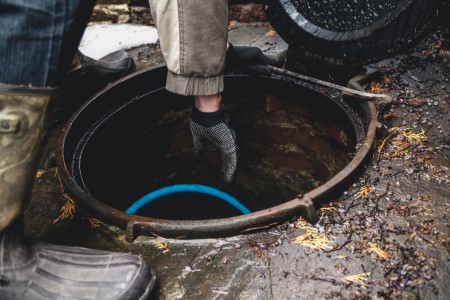 When looking for someone to provide you with Westchester sewer and drain repair, then call the pros today at Aqueduct Services. We have been in business for over 50 years as we can provide you with excellent customer service.
Our techs are dedicated to rendering you with the best plumbing services. Call us today to schedule an appointment for sewer and drain repair for your Westchester home.
If you have more than one plumbing fixture clog up at the same time that may be an indication that you have a major sewer drain clog. Not only is your sink affected by this, so is your toilet. If the clog is not taken care of immediately, the problem may worsen. Your toilet, believe it or not, is in direct path with your sewer.
This is one easy way to notice if you have a major clog. It's a very rare occasion that your drains become clogged up, but your toilets work effectively.
Contact Aqueduct Services today for a Westchester sewer and drain repairs. You'll find that we are the plumbing company experts you need on your side.
Each and every one of our technicians are licensed journeymen. That means they have knowledge in the plumbing business.
What have you got to lose? We have a 100% customer satisfaction guarantee. If you're not happy, then we're not either.
Taking Care of Your Home With Sewer & Drain Repair
A backup in your tub or shower may also be an indication that you have a sewer and drain repair issue. The drain leading to your shower sits closer to the ground than, say your bathroom sink. If you think that you have a clog, give Aqueduct Services a call.
Before you give us a call, first flush the toilet. If your toilet begins to backup or spill into the shower, then you need professional sewer and drain repair. This is a clear sign that you have a major sewer problem. If the sewage backs up in your house, it could flood leaving your personal items damaged.
You'll need to check for trapped air in your plumbing system. This task can easily be done by running the water in your sink. Use a sink that's close enough to your toilet. Run the water for about a minute or so. There are two ways to check; if your toilet begins to bubble up, that's a great sign of a clog.
Another way is if the water in your toilet begins to rise. When the toilet water rises that means there is a clog somewhere in your lines. Protect yourself today by calling Aqueduct Services. You'll find that we are the real deal when it comes to plumbing problems.
If you're unsure you have a clog or not, all you have to do is simply call in the plumbers who can take care of your clog and so much more. We'd love to help your plumbing fixtures today. Give us a call and we'll send our plumbers out.
Let Aqueduct Services be your Westchester sewer and drain repair specialists. We're more than just plumbing pros; we wrote the book on plumbing repairs.