Quality Air Conditioning Installation Services in Westchester County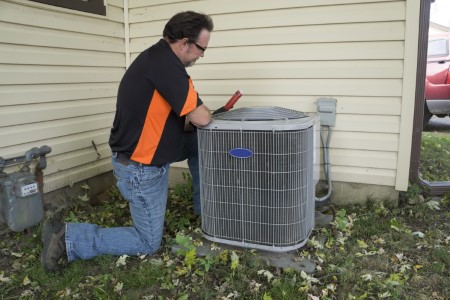 Your Westchester County home would be incomplete if it didn't have dependable air conditioning. So, whether you're building a new home or overhauling the HVAC in your current one, you're going to want to have access to a dependable HVAC company to handle any air conditioning installations you may need.
For the most dependable air conditioning installation work in the Westchester Area, look to none other than Aqueduct Services. With an experienced and qualified team, we can promise you nothing short of the best possible A/C installation work around, guaranteed.
Fast Work from Our Dependable Pros
Let's face it: We're spoiled off our air conditioning. When the summer months roll around, you likely can't fathom having to go so much as an hour without working air conditioning - let alone a day! So, when it comes to having your new air conditioning unit installed, you shouldn't settle for anything less than the quickest work.
Fortunately, the quickest work is no problem to find in Westchester County. To get it, simply give our expert team a call. We have the experience, the know-how, and the resources to get your new A/C unit installed in no time at all, ensuring that you won't even have time to break out a real sweat by the time we're finishing.
Get the Right A/C Unit Installed
The good thing about air conditioning units is that there is a variety of options to choose from. Whether you want a traditional heat pump, a ductless unit, or any other kind of A/C method, you certainly have your choices laid out before you. The only downside: These different kinds of A/C units require vastly different installation processes, and not all HVAC companies have the resources to handle every option out there.
Of course, if you opt to have Aqueduct Services handle your air conditioning installation, you don't have to worry about what A/C unit you choose. Our expert team is able to install any kind of unit you need, so with us, you can keep cool in the best way for you.