Drain Repairs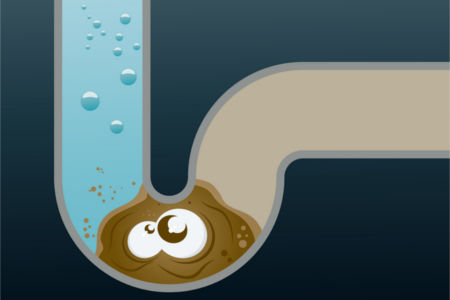 Drain repairs in your Westchester home are usually one of those plumbing issues that make themselves known. Unlike certain types of leaks that can go unnoticed, you usually can visually detect if there's an issue with your drain.
What matters the most is that you find the right plumbing company to partner with for this type of repair work. The sooner you deal with your drain repairs, the better off you'll be.
Waiting for things to get worse to determine if you need expert help is a bad mistake to make. It can lead to worse problems, such as flooding.
Simple Blockage to Major Drain Clogs
The common mistake many homeowners make is to ignore clogged drains. On the other hand, another erroneous decision homeowners make is to try to DIY the task with harsh chemical cleaning agents.
Some common reasons you may end up needing drain repairs include:
Tree root intrusion can lead to serious repair needs. The problem is that they're often ignored and mistaken for something much less serious. This leads to further damage, including the homeowner using drain cleaning liquids in an attempt to DIY the issue.
The problem with store-bought drain cleaners is that it can appear to rectify the situation; it may remove a small clog along the line and appear to have fixed the problem, but it may have just potentially damaged your pipes, which is an expensive repair.
Even if the problem is something much simpler, it's important to get to the root of it. It's how you can help recognize something that could become or already is a reoccurring issue. Don't just let something continue to develop into a more serious problem; let us fix it for you.
Whether it's a clogged toilet or a drain line, you need professional help. For the best possible results for drain repairs in Westchester, contact our team of pros.
Recent Articles
What Common Reasons Could Be Causing Your Drains to Back Up?
The plumbing in your Westchester home is one of its most vital installations, as you'll use it every day to cook, clean, and bathe. Unfortunately, if you find yourself saddled with sewer line problem […]
Enjoy Some Great Benefits with a Smart Thermostat
In your home, comfort is everything. You're bound to spend the great majority of your time in your home, after all, and you should strive to ensure you'll enjoy that time to the fullest by enjoying t […]