Professional Water Heater Service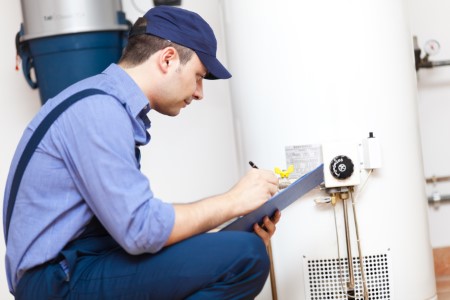 As a Westchester homeowner, you're going to have to make important choices about your household, including water heater services and repairs. From which type of system you want to use to which plumbing company you want to trust for your service needs, it's all about solid decision making.
You have to make choices about energy-efficiency, tankless water heater or traditional, or even pick the right size to accommodate your home. Of course, when you partner with the right team of experts for your plumbing and water heater service
You depend on your water heating system to provide you with the quality water you need for comfort and sanitation. Don't take chances with the company you hire, the workmanship they provide, or the products they use.
Tips for Selecting the Right Water Heater
You should make your decision based on the advice from your expert plumber. If you're working with a plumbing contractor unwilling or unable to give you some feedback, find another professional.
Picking a water heater will help determine how well it's going to perform and what kind of longevity you can get from it.
Look for an option that maximizes energy-efficiency. This will save you money on your utility bills and make your household more environmentally responsible.
Make sure you choose something compatible with the type of fuel source you're using. This includes electric, natural gas, propane, geothermal, and solar, just to name a few.
Know where you'll be housing it. It's best to try to avoid using an unheated basement. However, if you can first better insulate the space, you'll have better performance and less wear and tear. Winters here can be frigid and you want to give your system the best chance for success possible.
When you're in search of the best reliable water heater repairs in Westchester, give our experts a call.