Emergency A/C Services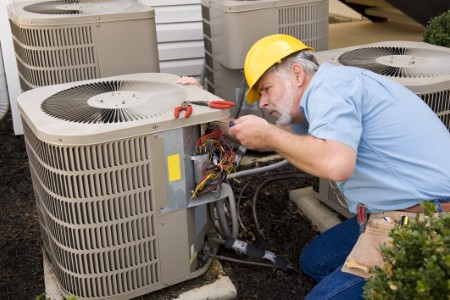 As a Westchester homeowner, the last thing you're going to want to face is the need for emergency A/C services. An A/C outage can quickly turn into an emergency situation for you, your family and your home.
New York's sweltering summers can result in drastically hot temperatures that can put your loved ones in discomfort and even danger. Aqueduct Services offers 24/7 emergency cooling services - our professional heating technicians in Westchester County are there for you day and night.
We're more than just a superior plumbing company, although we've got that covered too. We're the rescue team for your emergency A/C services, 24 hours a day and 7 days a week.
Understanding How This Benefits Your Household
Some of the emergency A/C services we offer our local customers include:
A/C Repair
A/C Replacement
Ductless A/C
Air Conditioning Heat Pumps
And more
The bottom line is that we offer both emergency air conditioning and heating services because it's so much more than just your comfort - although that matters too. This is about protecting the health and well-being of yourself and every member of your household.
We work with our customers to try to setup maintenance plans that will help prevent the need for emergency service. However, we know that repair needs can just happen.
What matters the most is that you have a plan in place to respond, as soon as you even suspect you may have repair needs. This includes knowing which professional you'll call on to get superior service.
Let us show you, in person, how we've earned the impeccable reputation we have. We'll go above and beyond to provide you with the best possible results for the emergency A/C services you may need.
For all of your Westchester emergency A/C services, give our experts a call.