Port Chester Plumbing, Heating & Air Repairs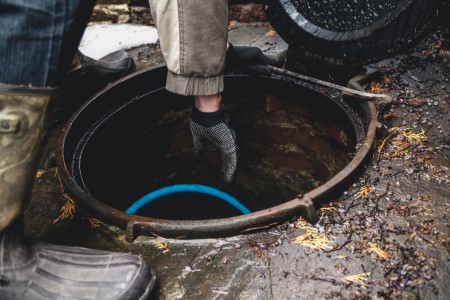 Our only goal at Aqueduct Plumbing is to make sure that the most important parts of your home are in excellent working condition. Your plumbing and your heating and cooling systems are probably the most critical parts of your Port Chester home when it comes to the comfort you're used to finding there.
Our plumbing and HVAC contractors work to make sure that these systems are functioning perfectly and as healthy as possible. We've been providing our services to Port Chester and the surrounding areas for more than 50 years and we've developed a reputation in that time as the most trusted and reliable plumbers and HVAC contractors in the area.
We'll always provide you with an honest and accurate estimate of our work before we begin. We can guarantee your satisfaction with all of our work.
If you have any questions about the plumbing company services we provide, or if you'd like to schedule an appointment for your Port Chester home, give us a call today.
Port Chester Plumbing Services
Having your plumbing in good working order in your home is a necessity. You need it to be constantly working at its best. And when you hire Aqueduct Plumbing, our Port Chester plumbing contractors will make it a priority to ensure that your plumbing system is in the best condition possible.
The plumbing systems in most homes are very complex and intricate and depending on how old your home is, it could be a mess.
Unless you have a relatively new home, it's most likely been repaired by dozens of different people over the years, chances are, not all of them were professionals.
Regardless of the situation with your plumbing, our plumbing professionals can make sure it's properly repaired so that you won't continue to see the same problems occur in the future.
Port Chester Heating Repairs
Winter in New York can be a terrible time, especially if your home isn't efficiently heated.
Going without heat for a night or two, sometimes isn't an option. It's more than an inconvenience, and it's often a matter safety for you and your family.
When you have any problem at all with your heating, we'll be on the job as soon as possible. We know how important your heating is to you and your family, and we won't leave you waiting.
We can work on any type of heating unit at all, including heat pumps, furnaces, and boilers.
Port Chester Air Conditioning
When temperatures start to rise in the summer into the 90s, your air conditioner becomes just as important as your heat is in the winter. So we'll make sure we treat A/C repairs with the same amount of urgency.
We can also provide your A/C with tune-ups and inspections so that it runs as efficiently as possible, and you won't have to worry about it breaking down.