Gas Leak Detection & Repair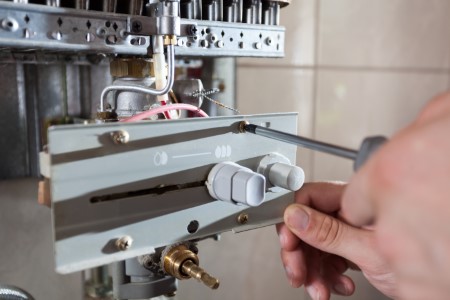 Aqueduct Services is a local leading Westchester gas leak detection and repair service provider. When you have a gas leak you smell a distinct odor similar to rotten eggs in or around your home, immediately leave the area and take others with you.
To avoid any sparks do not unplug or plug in any appliances, turn on light switches or use your phone. Don't smoke or light a match near the home.
Call 911 or 1-800-75-CONED (1-914-666-9199) when you're outside of your home. Don't go into the home until the gas company has inspected the home and property and says it is safe to reenter.
They may shut off your gas due to a gas leak. Call us to act as your plumbing company and make the repairs so we can get your gas turned back on ASAP.
Gas leak detection and repair is nothing to take lightly, so get help right away.
Protect Your Home From Gas Leak Detection & Repair
With over 50 years of experience in Putnam and Westchester we're a leader in gas leak detection and repair services. If you have a leak that needs to be taken care of or if you like to take preventative measures to ensure the safety of your family, you called the right company.
Gas Line Repiping - Our Techs are trained in the most current re-piping methods and procedures so we can fix it right with products that last.
We are rated A+ with BBB as well BBB accredited HVAC Contractor.
We stand behind our work. We offer 100% customer satisfaction.
All our Technicians are background check and drug tested so you feel safe.
We're more than just the go-to team for emergency plumbing, we're specialists in areas such as this. For superior results for gas leak and detection for your Westchester home, call our company.