ABOUT OUR PROFESSIONAL NEW YORK PLUMBING, HEATING & AIR CONDITIONING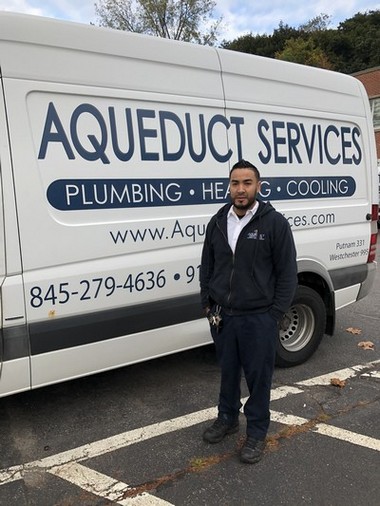 With over 50 years of being in business, Aqueduct Services has been dedicated to providing the best in customer service and professionalism. From the expertise of our plumbers and HVAC technicians to our friendly, customer service oriented office department, we are dedicated to delivering you the best plumbing, heating & air conditioning service in Westchester County, New York.
Nexstar
Our company is a member of Nexstar, a group of dedicated plumbing, heating, cooling and electrical companies across the country that are committed to excellence and growth through the education and the sharing of ideas. To better improve our company, we participate in Customer Satisfaction Surveys, Financial Surveys and Employee Satisfaction Surveys which are compared to hundreds of Nexstar member companies.