WESTCHESTER FAUCETS AND SINKS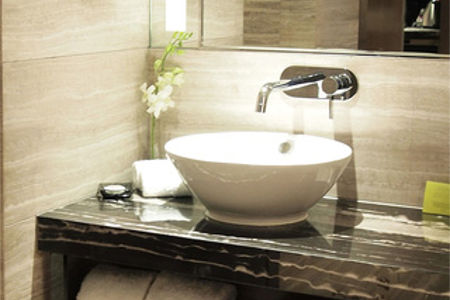 If it's time to remodel your bathrooms or kitchen, then more than likely you're looking to have a new faucet added on or maybe a whole new sink added in. While most people will think this is a simple task, it's important that you use a Westchester professional plumber to handle your sink and faucet installations.
If the lines are hooked up incorrectly, you could have a leak running into the walls or foundation and not even be aware. Whether you need to convert a tub into a standing shower or maybe you just decided to have your bathroom redone.
Make sure you have a professional plumber handling all the plumbing work. A guarantee on work performed is always a nice peace of mind letting you the customer know we stand behind what we perform.
Beyond that, it makes sure that damages aren't going to ruin the rest of your home or the work previously done. Make sure you have a Westchester Plumber consulted before any renovations begin by planning where the new pipes & lines must run we can save you time and money in the end.
Taking Care of the Faucets & Sinks
We're the plumbing company that can be there from start to finish for you faucet and sink installations. With a wide variety of styles and options having been handled by our professional plumbers, we know how difficult it can be to have that perfect choice installed or repaired.
Let Aqueduct Services help you with your next faucet or sink installation job and rest easier knowing that it will be done right the first time every time. Worried about the brand, or if a particular sink will fit in your bathroom? Call a Westchester professional plumber to discuss options before you start.
We've handled all the major brands on the market, and may even know a few that you didn't know existed. We can also point you in the right direction for custom sinks and faucets, for the over top sophisticated look.
It doesn't matter what the task, big or small, we do complete overhauls to simple double sink installations we will be more than happy to walk you through the entire process from start to finish.