Superior Plumbing for Your Kitchen Remodeling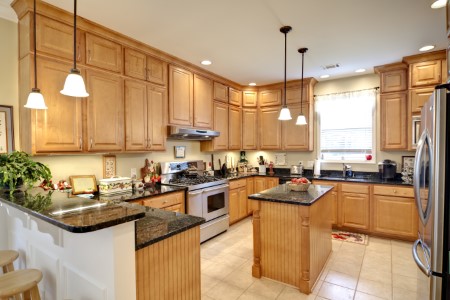 Opting for kitchen remodeling in your Westchester home is a great way to customize your culinary space. Whether you need updates and upgrades or are just ready to set your kitchen up exactly the way you want, we can take care of that for you.
As a professional plumbing company, we do advice our customers to try to stick to a design plan that doesn't alter the location of the existing plumbing. While it can be done, and we can certainly handle the job, it ends up costing a significant amount of money.
We want to help make your kitchen remodeling project a success, and that also means making it as cost-effective as possible. This improves the functionality and beauty, as well as increases the property value of your home.
Questions to Ask Your Plumber About Kitchen Remodeling
Before you begin your kitchen remodeling job, there are a few questions you should ask the professional you're working with.
How important is the sink?
Just like with bathroom remodeling, you have to choose your sink wisely. In fact, it's one of the first decisions you should make because you can build your kitchen literally around that sink.
Do you have to replace the appliances?
If your budget won't allow for a complete overhaul, you can limit your appliance changes to just those not working well or in need of an updated for energy-efficient reasons. As long as you can keep a cohesive look with appliances that still match, update what you can now and save the rest for later. Keep in mind, it's much easier to go ahead and swap out larger appliances during renovation than at a later date.
Does piping need replaced?
This depends on the age or if you're converting to gas fueled fixtures. Older pipes should be to prevent plumbing problems that will likely arise after you've sunk money into renovations.
Ready to get started? Give our team of pros a call and get set up for Kitchen remodeling in your Westchester home.