Water Leak Detection & Repair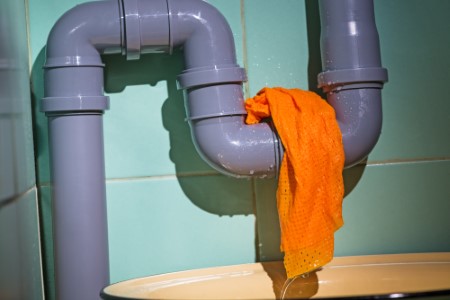 When it comes to Westchester water leak detection and repair, you need to be certain you're working with a plumbing company you can trust. Aside from being confident you're getting quality workmanship for an affordable price, it's essential to have peace of mind that you're getting honest feedback.
The last thing you need is a so-called professional plumber who exaggerates the damages in order to make more money. You can rest assured, at Aqueduct Services, our best interest is your total satisfaction and we'll only provide you with the work you need not the work another company would go ahead and charge you for.
Water leak detection and repair is vital to preventing a number of other related issues, other than just the annoying leak itself. Don't take chances when it comes to work that's this important for the good of your household.
Important Reasons for Water Leak Detection & Repair
Water leak detection and repair is going to be able to help resolve and prevent a number of issues. We're here to take care of this type of emergency plumbing service and here are some thing you should keep in mind:
You could have a leak and not even know it! Some signs of this are a spike in your water bill or the sound of running water when no one is using any plumbing fixtures.
Leaks can often be outside the home. You may see a pool of water or a water geyser. Then again, many homeowners never look at the part of the yard where this would be visible.
Not only do you lose a significant amount of water, it can cost you a pretty penny too. You can end up losing hundreds of gallons of water and not even know it's happening until you get a really expensive water bill.
Obviously, water leaks also lead to issues like mildew, mold, and rot. This puts your belongings and even the structural integrity of your home at risk. Even more alarming, it can pose a very real threat to your health or the well-being of anyone in your household.
For water leak detection and repair, when it comes to your Westchester home, contact our experts.