Air Duct Services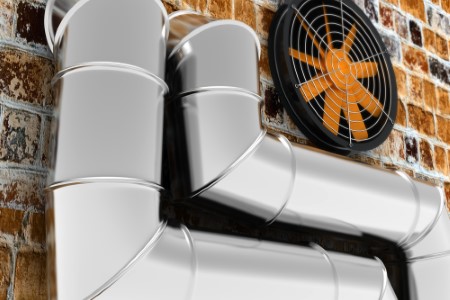 We provide Air Duct Cleaning and Sanitizing for Westchester customers. It will improve the indoor air quality in your home, as well as help your heating and A/C perform better.
Duct work is a natural breeding ground for mold and bacteria. Regular Maintenance of air ducts clears dust, soot, pet hair, pollen, bacteria, mold, mildew, debris and other air particle pollution from the walls of the duct work that is filtered into your home.
This may cause secondary issues such as allergy flare ups, headaches, fatigue and respiratory illness. If you don't have some type of an air filtration system all of this and more could be clinging to the walls of your duct work.
You can just do the duct cleaning with or without the sanitizing. It is always the customers' choice. It is time to schedule so you have cleaner air to breathe so call today for professional air duct services and cleaning from a Westchester expert.
Making a Difference in Your Home With Air Duct Services
We're not just any plumbing company; we're the local leading service provider for a variety of tasks, including air duct services. We also specialize in duct repair, renovations and duct design.
An annual check-up for your duct work including the heating and Air Condition system is recommended. This way you will know you are running the most efficient system possible.
Older duct work systems were not installed with energy-efficiency in mind. If your duct work is over 10 years old it should be checked for efficiency. Leaking duct work loses up to 1/3 of the energy when you are using your Air Conditioner.
Sometimes we find that the sizing is wrong and restricting the Air flow. We can do the job efficiently and professionally.
We have been installing, inspecting and repairing duct work in Putnam and Westchester County. We have the right tools and the training and expertise to handle a wide variety of services including heating, cooling, and indoor air quality.
Contact us and we'll be glad to help you. We are rated A+ with the BBB as well BBB accredited HVAC Contractor.
We stand behind all of our work. We offer 100 % Customer Satisfaction and all our Technicians are background checked and drug tested so you feel safe.
For all of your Westchester Air duct services, give our team of experts a call. Let us help your heating and cooling system function better.