Welcome To Aqueduct Services: The Premier Bronxville Plumbers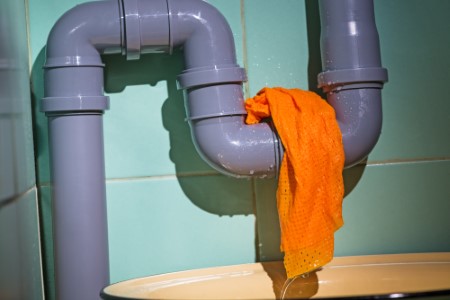 Our skilled staff has provided countless homes with the quality services that they have needed to have trouble free services for all of their home plumbing needs. So for your Bronxville plumbing company needs give the staff at Aqueduct Services a call today and see what they can do for you.
Whenever you have a plumbing emergency or what to have a plumbing system installed give our trained professional Bronxville plumber a call and see what services that our trained professional can assist you with. They are waiting to hear from you.
Aqueduct Services - Bronxville Plumbing Company
With over 50 years of being in business, Aqueduct Services has been dedicated to providing the best in customer service and professionalism in the Bronxville area. From the expertise our Bronxville plumbing company and HVAC contractors to the honesty of our office department, we're dedicated to delivering you the best plumbing, heating & air conditioning service in New York.
Heating Repairs
Air Conditioning
Heating Contractor
Furnace Repairs
Plumbing
Plumbing Repairs
Drain Cleaning
Indoor Air Quality
Air Cleaners
HVAC Contractor
Water Filtration
Plumbing Company
Bronxville Heating Repairs
When was the last time that you thought about the condition of your heating system? If, like most home owners, you haven't really thought about it unless it has given you some kind of trouble, then you have to run around and try to find a professional Bronxville heating contractor that can assist you with repairing your current system.
You should have your heating system maintained by a professional HVAC contractor; they have the experience and the training to perform inspections on all of your heating & cooling systems. They can identify any issues that you have quickly, and provide you with the best possible solutions for all of your heating repairs.
Bronxville Air Conditioning Repairs
If you're a homeowner, you need to learn how to do minor fixes on your appliances, including simple air conditioning repairs. The task may be intimidating at first, but it will become handy after you have found out what the problem seems to be.
To get you started, here are the common problems that many central air conditioners encounter and techniques about air conditioning repairs.
The appliance won't turn on. When you encounter this problem, you must first check the thermostat settings. Check to see if it is set in Cool and not turned off or set in Heat position. The setting should also be below the temperature of the room.
If not the thermostat, the problem may also be due to blown fuse or circuit breaker. In this case, you must check the circuit breaker that is handling the condensing unit and compressor of the air conditioner and make sure that this is turned on. If the breaker has popped, you need to reset it. In the case of a blown fuse, you have to replace it.
If that doesn't resolve it, you need to contact a pro. Call us today for all of the HVAC company service needs you may have for your Bronxville home.