Are You Looking For A North Salem Plumber?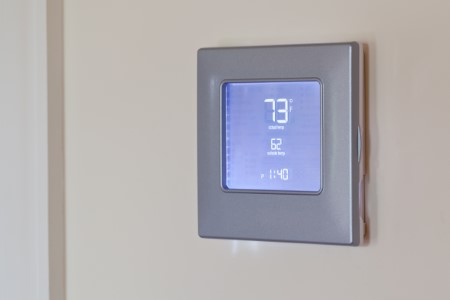 With over 50 years of being in business, Aqueduct Services has been dedicated to providing the best in customer service and professionalism. From the expertise our North Salem plumbers and HVAC contractors to the honesty of our office department, we are dedicated to delivering you the best plumbing, heating & air conditioning service in Westchester and Putnam County, New York.
Aqueduct Services - North Salem Plumbing Company
Plumbing is used every day, in some form or another. When your North Salem home's plumbing is having issues, we'll be there to help you, whether it's to unclog a drain, a toilet or to install an appliance.
When our North Salem plumbers install piping in a house, for example, they work from blueprints or drawings that show the planned location of pipes, plumbing fixtures, and appliances. No matter what your plumbing needs are, you can count on the plumbing contractors at Aqueduct Services.
Some of our services include:
Heating Repairs
Plumbing Repairs
Drain Cleaning
Air Cleaners
Water Filtration
North Salem Plumbing Repairs
Hiring a professional North Salem heating contractor is important because they're trained to solve just about any plumbing problem, no matter how big or how small the repairs may be. Not only do they come with loads of experience they also come equipped with all the right tools that you may of never thought of using to fix your problem.
Also, in a lot of areas within the United States, you actually need to be licensed to perform any type of plumbing problems in your home. Plus, hiring a professional plumber also makes great sense because a lot of the more reputable companies will actually offer you a safety guarantee during any type of repairs within your home.
These guarantees will help assure you that if anything should go wrong during the heating repairs you will have all damages fixed at the plumber's expense.
North Salem Furnace Repairs
In performing some furnace repairs, a person must first identify what is wrong with the furnace so let us take a look at some of the common problems regarding the furnace followed by the appropriate repair for the said problem. The first problem several people commonly see is when the furnace does not produce heat.
Some possible causes are when the thermostat is set low enough to cancel out the production of heat or when the thermostat itself is malfunctioning. A common cause of this problem furthermore is the tripping or blowing down of the circuit breaker controlling the furnace.
This may also be caused by not opening or leaving the valve of the gas furnace control closed. To address this problem, a person may check the setting of the thermostat and setting it up properly to their desired level of heat.
For all of your plumbing company service needs in North Salem, make it a point to call us today.