Cross River Plumbers: The Premier Plumbing Company For All Your Needs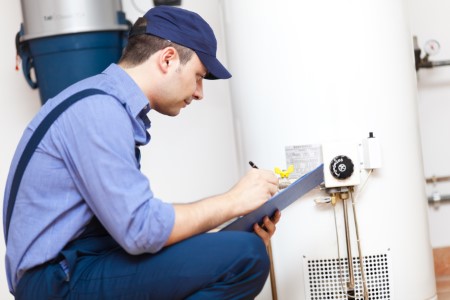 At Aqueduct Services, our over 50 years of professional experience serving the Cross River area has helped us earn the reputation we have. Our plumbing, heating and air conditioning professionals will respond to your needs, large or small.
We offer 100% satisfaction guaranteed; if you're not satisfied we'll be back to make it right. Aqueduct Services is an active member of many trade associations made up of the best Cross River plumbers and HVAC contractors in the country.
Our ability to access to the best products, cutting edge techniques, technology, and training ensures your satisfaction. In addition, we're able to learn the "best practices" for our industry and all of this equates to better overall service for you.
Aqueduct Services - Cross River Plumbing Company
Few people think about which plumbing companies to call, until something unexpected happens. When that time comes, you need a plumbing contractor in the area who will promptly and professionally diagnose and solve any problem; from pipe leaks and toilet clogs to complex sewer and drain issues.
By working with us, you have peace of mind knowing that you are working with a plumber in Cross River that has an established reputation and is only interested in doing the best job possible. We offer a very wide variety of services covering all your plumbing needs and go above and beyond to deliver superior results.
Cross River Heating Repairs
Your heating system is important for your household and can include an oil furnace, heat pump, or commercial heating units. All of which require regular maintenance in order to get the best performance and maximum lifespan from your HVAC system.
Aqueduct Services has expert HVAC technicians that are trained and skilled in providing the prompt and professional service on all makes and models of heating systems. Whatever maintenance or repairs your heating system needs, we can handle it.
Our heating repair contractors attend ongoing training and certification courses to keep current with technological advances in the industry. Our philosophy is that an educated technician using the latest diagnostic tools can quickly isolate and repair problems, saving you time, hassle, and money.
We take care of services like:
Plumbing Repairs
Water Heaters
Drain Cleaning
Water Softeners
Water Filtration Systems
Heating Systems
Heating Repairs
Boilers & Furnaces
Air Conditioning
Indoor Air Quality
Give us a call today to take care of your Cross River plumbing, HVAC, and indoor air quality service work.