A/C Repair & Replacement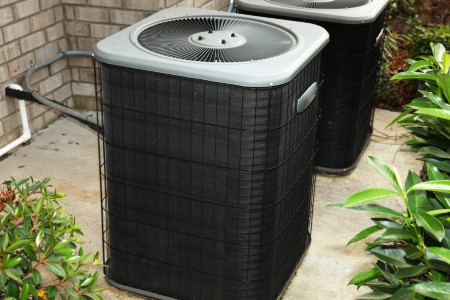 Aqueduct Services is the premier provider for A/C repair and replacement in Westchester. We're more than just your average skilled plumbing company; we also offer vital HVAC services such as A/C repair and replacement.
The importance of getting proper repair and replacement service is to set yourself up for long-term success. That means quality service for superior results.
The work we do is intended to help you get peak performance and maximum longevity from your air conditioning system. You can count on us to go above and beyond to get the job done so we can meet and exceed your expectations.
Determining Whether You Need Repair or Replacement
While we offer both A/C repair and replacement, the trick is determining which service you need. Some contractors will tell you that replacement is required, even when repairs would suffice.
This is a way for them to make more money by providing services you don't even need. Work with a reputable heating and cooling company and you'll never have to worry about this type of shady approach to providing services.
Tips for deciding if you need repairs or replacement:
Know the age of your system and the life expectancy
If your system is supposed to get about 20 years of service and you're at the 19 year mark, it might make more sense to opt for replacement over repairs.
Know the extent of the damage
If you're facing extensive repairs or will probably need follow up repairs soon after, does it make better financial sense to replace it? If the repairs will cost 50% or more of the current value of the system, replacement is a smart choice.
Know the energy-efficiency
Older systems are outdated when it comes to the level of energy-efficiency. If you already need repairs, it may be time to bypass the repair expense and just replace the system with a more efficient system that will save you money on your cooling costs and be better for the environment.
When it comes to your Westchester A/C repair and replacement service needs, make it a point to call our team of experts.
Recent Articles
Look for the Following Signs of Air Conditioning Problems
During the warmer months, your air conditioning unit is one of the most important installations within your home. So, as soon as you detect AC issues in your Westchester home, you need to call an exp […]