Hastings-on-Hudson Plumbing Contractor and Heating & Air Repairs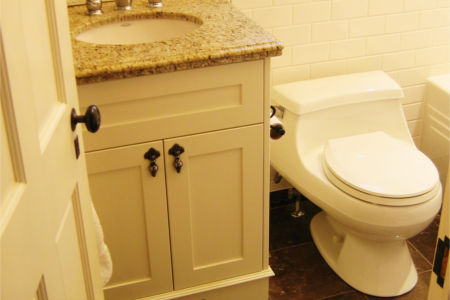 We've been serving the Hastings-on-Hudson area for more than 50 years, and we've remained committed to making sure the most important parts of your home are in great shape. Your plumbing and your heating & air systems are essential to the comfort your home provides you and your family. Our Hastings-on-Hudson plumbing, heating, and air contractors will make sure you're getting the best and most professional workmanship available when you need repairs or maintenance on these systems.
Our reputation as the most trusted and reliable Hastings-on-Hudson plumbing and HVAC contractors is no accident. All of our contractors are licensed and professionally trained, so we can confidently guarantee your satisfaction with all of our work. We'll always provide upfront, honest, and accurate estimates of all of our work. We'll discuss our work with with forthrightly and answer any questions you might have.
Call us today to schedule your appointment and we'll be looking forward to assisting you.
Hastings-on-Hudson Plumbing Services
Reliable plumbing is one of the most important necessities of your home. So when you hire Aqueduct, we'll be certain your plumbing is the best shape possible. The plumbing system in your home is likely very intricate and, depending how old your home is, it's probably a bit of a mess. Hiring a professional will ensure that your home is repaired properly, that the same problems won't crop up again, and that nothing further is damaged during repairs.
Plumbing problems can be difficult to diagnose, and you'll frequently see less experienced plumbers treating the symptoms without getting to the cause of the problem. This allows the core problems to grow into worse problems, and soon you'll be in for in-depth, expensive repairs. Our Hastings-on-Hudson plumbing technicians will make sure all the repairs we provide are as thorough and accurate as possible.
Hastings-on-Hudson Heating Repairs
A malfunctioning heater during the winters in New York is more than an inconvenience. During some parts of the year, it's a matter of safety. You can't tough it out for a night two without risking your health. So when you need any heating repairs at all, our Hastings-on-Hudson heating specialists will be there as soon as possible after receiving a request for service. We know how important heating is to you and your family and we'll work to solve the problems as quickly as possible. We can repair any type of heating unit, from heat pumps and central heating to furnaces and boilers.
Hastings-on-Hudson Air Conditioning Repairs
Once summer comes around, your air conditioning system is just as important as your Hastings-on-Hudson plumbing or heating. So we'll have the same urgency when it comes to your AC in the summer and we would with your heat in the winter. We can also give your AC a tune-up before the cooling season is in full swing to make sure you're cooling home as efficiently as possible and not overpaying for energy.