Bedford Corners Plumbing Contractor and Heating & Air Repair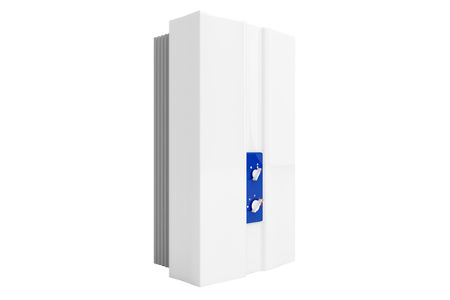 At Aqueduct Plumbing, we've committed ourselves to making sure the most important parts of your home are in perfect shape. Both plumbing and heating & air are essential parts of the comfort your home provides to you and your family. So our Bedford Corners plumbing , heating, & air contractors will do everything we can to make sure you get the best service possible when you need repairs on these systems.
After more than forty years of serving Bedford Corners and the surrounding areas, we've developed a reputation as the most reliable and professional plumbers and HVAC contractors around. We'll always provide you with upfront, honest, and accurate estimates of all the work we do. And since all of our Bedford Corner plumbing and HVAC contractors are licensed and professionally trained, we can guarantee your complete satisfaction with our work.
Give us a call today for any of your home repair needs and we'll be looking forward to assisting you!
Bedford Corners Plumbing Services
Having reliable plumbing in your home is a necessity, so when you hire Aqueduct, we'll make it our responsibility to make sure you have it. The plumbing system in your home is intricate, complex, and, depending on how old your home is, it may be a mess. Hiring a professional will ensure that everything will be repaired properly and you won't see the same or new problems cropping up in the future.
It can be difficult to diagnose plumbing problems, and it's not infrequent that symptoms are treated while the root cause is left untouched. This means that the real problems just get worse over time and eventually you'll need in-depth, expensive repairs. Our Bedford Corners plumbing specialists will make sure that the plumbing repairs we provide you with are thorough and accurate.
Bedford Corners Heating Repairs
New York winters are no joke, and going without heat for a night or two simply isn't an option during some parts of the year. It's more than an inconvenience and often it's a matter of safety. So when you have a problem with your heat, our Bedford Corners heating repair specialists will respond as quickly as possible to any request for service. We understand how crucial your heating it to your home and to your family and we'll work quickly and efficiently to make sure everything's back up and running. We can repair any type of heating unit, including furnaces, heat pumps, boilers, and central heating units.
Bedford Corners Air Conditioning Repairs
Your air conditioning is just as important as your Bedford Corners plumbing or heating once the summer months roll around. We'll take care of any AC repairs you need with the same urgency we have for heating in the winter. And we can also give you a tune-up before the heat strikes in full force to make sure your AC is functioning as efficiently as possible, properly cooling your home without forcing you to overpay for energy.