Importance of Hiring a Professional Plumber for Bathroom Remodeling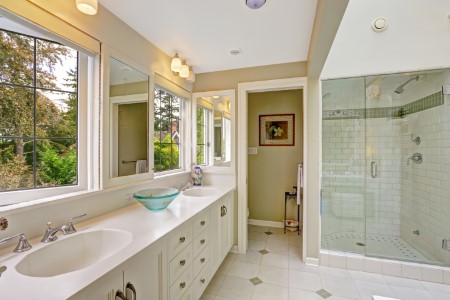 Opting to take on a project like bathroom remodeling for your Westchester home can be fun and rewarding. That is, as long as you take the right steps to end up with good results.
The first step is to be sure you hire the right plumbing company to get the job done. For an optimal outcome and no issues with damages or code violations, this is of the utmost importance.
You need to seriously learn about why it's vital to hire a true industry pro not a shoddy alternative and certainly not bypassing this step to DIY the project. Let us help you better understand the reasons you should only work with a pro to get the job done.
Reasons You Need a Professional Plumbing Company for Your Renovations
If you've been toying with the idea of making your bathroom remodeling project a DIY task, think again. You'll quickly realize you're in over your head and that it just makes good sense to leave this job to the trained and experienced professionals.
The project will end up taking a lot longer than anticipated. Letting a professional take care of the plumbing part of your remodeling jobs will help speed up the process considerably. Be it your bathroom or kitchen remodeling, when plumbing is involved you need a licensed plumber, especially if you plan on moving any plumbing fixtures.
Believe it or not, you're likely to save money. Hiring a professional ensures the job is done correctly and quickly. Making mistakes and running way past the anticipated deadline costs you money. It's easier to just do it right the first time with a pro. Honestly, any savings you might see from DIY work is minimal.
You won't have to worry about running into serious plumbing snafus. The problem with making mistakes with plumbing is that it can result in very messy cleanup and expensive repairs. Avoid flooding, mildew, mold, or rot by letting the industry experts take care of your plumbing service needs.
You can feel good knowing you have the Aqueduct Services experts on your side. For optimal results from a Westchester plumbing company, make the smart call to us today.