IRA Tax Credits in New York
If you're a homeowner in New York and looking to upgrade to energy-efficient appliances, now is the perfect time to act. You can potentially save thousands of dollars through tax credits, rebates, and lower energy bills. Upgrading to an energy-efficient HVAC system alone can make a significant difference in savings.
25C Energy Efficient Home Improvement Tax Credit in New York
Beginning on January 1, 2023, eligible homeowners can receive credits for making their homes more energy-efficient through the Inflation Reduction Act (IRA). Before December 31, 2022, the offer was a $500 lifetime credit, but now eligible homeowners can receive up to 30% of the total cost of certain qualifying expenses as a credit.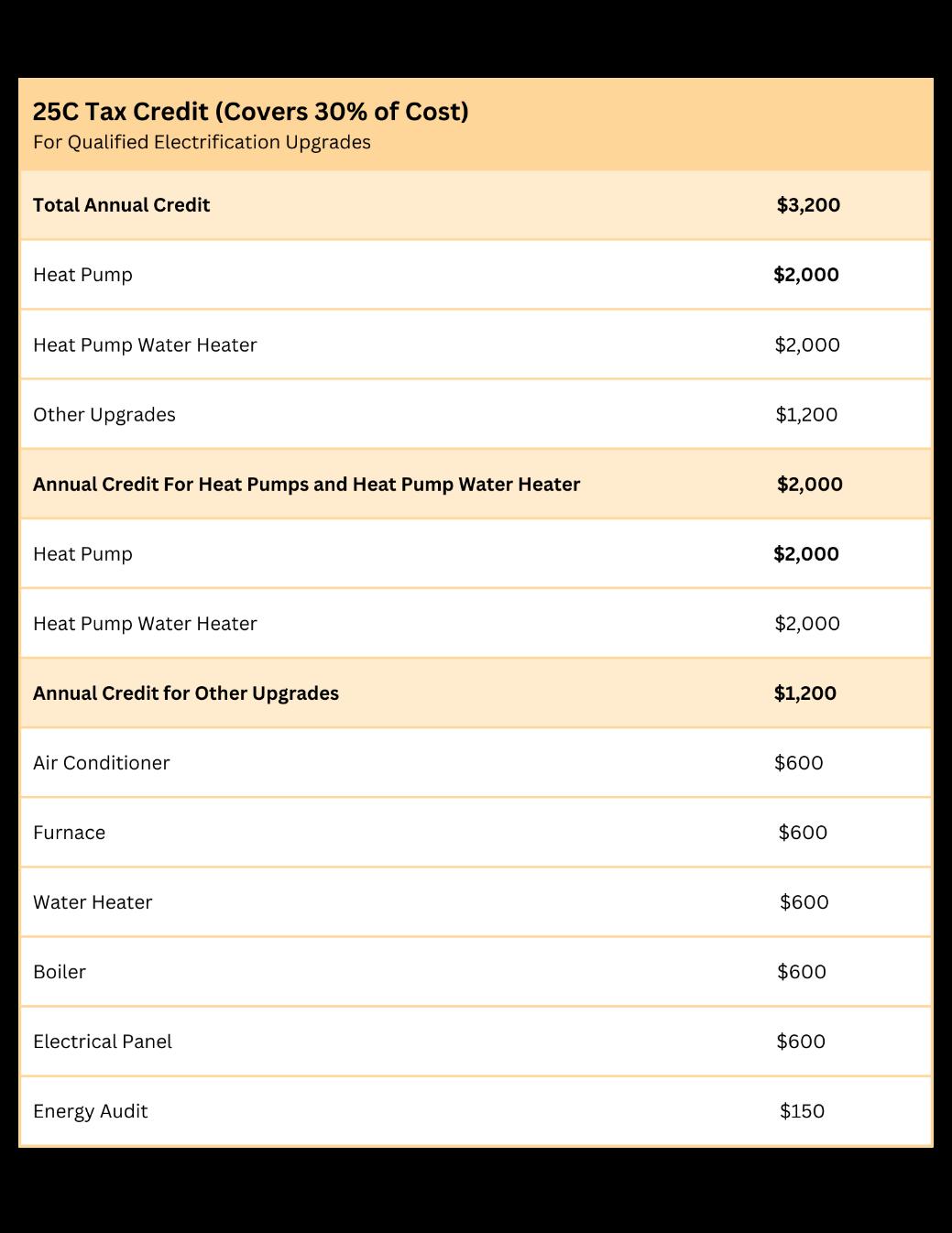 What Kind of Purchases Are Eligible For IRA Tax Credits?
Aqueduct can assist you in determining your eligibility and help you explore your options. Qualifying expenses typically include the equipment cost as well as installation and labor expenses. Keep in mind that tax credits do not offer immediate savings but will factor into your tax credit amount when you file your taxes for the year the work is done. Selecting the right equipment is crucial to obtaining the maximum deduction and savings.
Home Owner Managing Energy Savings (HOMES)
The Home Owner Managing Energy Savings (HOMES) rebate program offers a rebate of $4,000 to $8,000 for homeowners who decrease their energy usage by at least 35%. The rebate amount increases as you save more energy. This program is available to everyone, regardless of income, and can add value to your home while you save money on your energy bills. Low-to-moderate-income homeowners can be eligible for double the rebate amount and up to 80% of the project's total costs. Aqueduct can provide you with additional information about this program and help you select the appropriate equipment to take advantage of tax credits and long-term energy bill savings.
The High-Efficiency Electric Home Rebate Act (HEEHRA)
The High-Efficiency Electric Home Rebate Act (HEEHRA) is a program designed to help low-to-moderate-income households save money on their energy bills while decreasing their carbon footprint. Eligible households can receive rebates of up to $14,000 per year through the HEEHRA program. These rebates are available for the purchase and installation of qualifying home systems such as water heaters and HVAC systems. Additionally, the program covers a portion of the cost of upgrading to a more energy-efficient heating and air conditioning system.
The available rebates for the HEEHRA program are listed in the chart above. By taking advantage of these rebates, households can not only save money but also contribute to a more sustainable future. Don't miss out on the opportunity to make your New York home more energy-efficient and save money. Contact Aqueduct today to find out how much you can save.